Hey everyone!
Remember the song Unbelievable we were working on?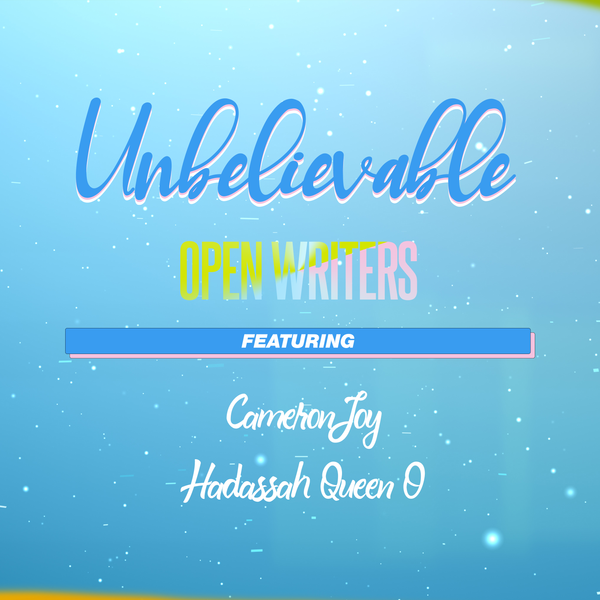 If you only knew the struggle it was for us to get this song to you!! All we can say is it's UNBELIEVABLE! LOL! We give YAH praise that we were able to get this song out!
We'll be doing a live update later today from our YouTube channel so don't miss it. In the meantime....
Listen to the NEW Single! ♬
Unbelievable - New Soulful Groove by Open Writers
Here's a few commonly asked for resources and links:

😊😁
Queen & Cameron Joy
(Open Writers) 
We love hearing from you! Let us know if you have any questions, feedback, or comments. You can leave them in the section below 😊