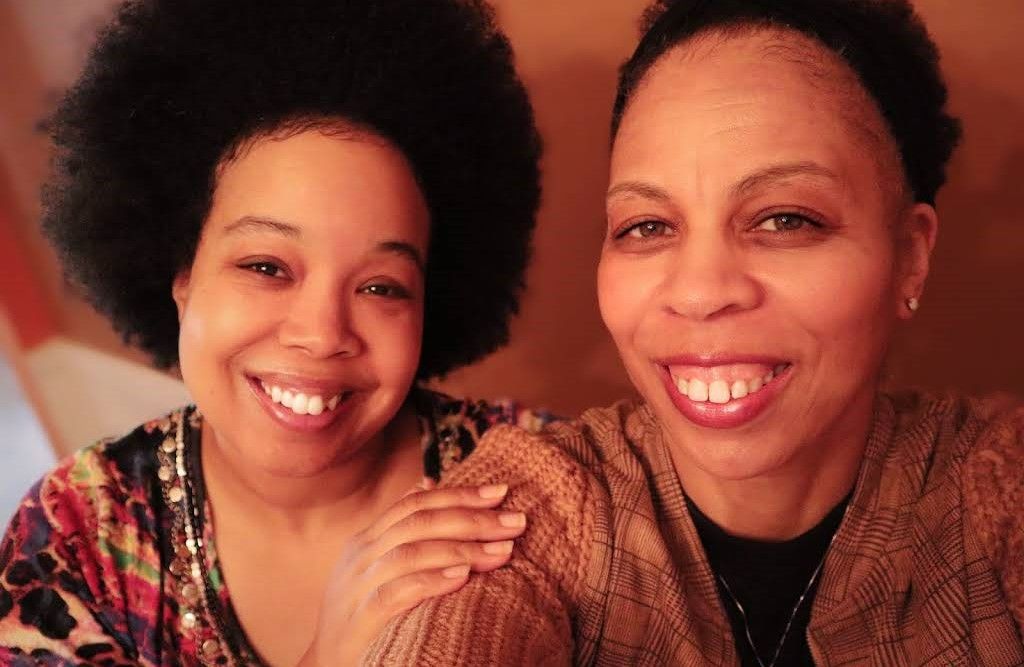 Shalom,
How are you?
It's been quite a while since we've written and before 2021 closes out, we wanted to give you an update and let you know where we see ourselves going in 2022 (Yah willing of course). 
But first, before we jump into the update… we'd like to say THANK YOU to all of our Ko-Fi monthly partners and YouTube Members who've stayed the course with us and continue to show love and support! Can't forget about you who've donated, shared our music, encouraged us along when times got tough – WE APPRECIATE YOU! 
Many of you know we had a pretty trying year and a half with Queens surgery, the death of Papa Walt (her stepdad) and her aunt Marion, her mother (Mama T) near death with Covid, taking on massive responsibility for 3 months assisting her mom while preparing for knee surgery – it was ROUGH! That's just on Queens side. Sis, Cameron Joy was right there helping Queen every step of the way as her literal caregiver, appointment driver, food maker and the list goes on. She lost her cousin during this time and had car transmission failure as well.
There's more if you can believe it but I'm sure you can if you've been following us on YouTube. Remember the 2 gas leaks we had? Where we had to vacate and check in to a nearby hotel for a couple nights? Remember the AC went out in the dead heat of the Summer? Remember the Water heater stopped working and then the stove? Now before you say – holy smokes that's a lot of bad news! Lol, let us PRAISE YAH because a lot of the house stuff got turned around pretty quick! 
With ALL of that being said, WE ARE STILL HERE with praise on our lips because through it all YAH was truly faithful. How would you ever know if He's a provider if you never experience a tough time? How would you ever experience His protection if you never went through troubled waters? How could you experience drawing closer if you're never allowed to experience loss? 
All of our trials & challenges this season drew us closer to our Creator. Tho the huge waves weighed heavy upon our sisterhood and friendship, we managed to weather the storm and are doing more things to repair some of the damage that was done due to severe testing. 
In the midst of everything can someone please tell us how we both were able to CREATE INSPIRATIONAL MUSIC? Nothing but the power and love of our YAH. Every bit of our season helped produced the songs you can now hear. 
Cameron Joy has released a new album titled: "Clear Soul" which is filled to the brim with encouragement, realness, worship and musical flavor! Queen is featured on the song "Open My Eyes" and produced a couple songs as well. Downloads & CDs can be purchased directly from her website. 
Queen's new praise and worship with an edge album "MOST HIGH" will release early 2022 Cameron Joy is featured on the song "Sabbath Day" and you'll find songs like All These Things, Trust in You, Give Thanks, He Is Worthy, Faith on Max, Stuck on You, Just Cast Your Cares and many more! You can reserve your copy today from her website. 
Did you know we produced the "Bitsy Bop, Believe Achievers" theme song for a children's book? We had a blast helping with this! Round up the family and watch the animated video on our website. 
What are we planning next? Let's just say... Up, up up is where we hope to go in 2022! We also look forward to creating more children's content and intend to release a new Open Writers Worship EP.
Whew!! That was a lot, we know! If you made it to the very end, you're a true GEM!
Again, thank you so much for your prayers, love and support to our lives, music and ministry! 
We love hearing from you! Leave a comment below and say hello if you wish :)
With Ahava, 
Open Writers 
https://openwriters7.com
Donate info: 
https://ko-fi.com/openwriters 
https://cash.app/$OpenWriters
https://paypal.me/openwriters