Hey Family! 😊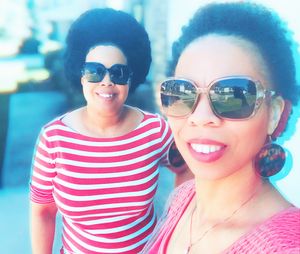 We hope and pray that this message finds you well.
Now that you've decided to be apart of our newsletter, look out for one EVERYDAY for the rest of your life!!
Ha Ha, j/k 😂 (Actually more like ONCE a month).
But really, on a serious note, It was one heck of a year wasn't it?
The good news is... Yah has been right there 🙌🏽 in the midst of the craziness. HalelluYAH.
We are thankful that together we've continued to extend the light of Yah. In fact, catch us live on YouTube tomorrow night at 8:30pm EST for some positive vibes!
We had some memorable highlights we think you'd be interested in hearing about, and some of you all were right there with us.
For instance.. 
Launching our Live Open Writers Show on YouTube! 🥳

Releasing a lot of fresh new music individually and collectively! 🎧

Celebrating our 1 Year Extraordinary Album Anniversary! 🥂

Releasing the song and video "If My People" based on 2 Chronicles 7:14! ✊🏽

Your help to reach 1,000 subscribers and over 4,000 watch hours on YouTube! ⭐️

The addition of the Script Meds, Narcissist Series & Sabbath Rest Nature Videos! 🌊
..... and recently, the opening of our brand new website! 
Wheww weeeee! Thats a lot of goodness to be grateful for, and we really believe this is just the beginning. 🙏🏽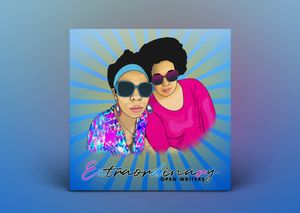 Announcing January's Give-A-Way Winner! 🏆

For those who just came into contact with us, we have exciting giveaways for our newsletter subscribers every month.
January's 2021 winner is (drum roll 🥁…….) 
Dominique S. 👏🏽📣
🥳Congratulations! You'll receive a free download copy of our debut album "Extraordinary". Be looking out for an e-mail (check bulk/spam). 
Cool thing is, we're running an Extraordinary special until 1/16 (find out what it is here)

Prayer For Our Peeps!
In closing, we speak a prayer of good health over you, increase in finances, shalom and joy, blessings in 2021 you've been patiently waiting for, unusual favor to overtake you and many open doors for all your creative projects and dreams! Let's anticipate the miraculous for those who are called by His name and that love Him sincerely.

💞Thank you all for your support, 
Queen & Cameron Joy (Open Writers) 

P.S. Let us know if you have any questions, feedback, or comments. You can leave them in the section below 😊