Hey everyone! 
Hope you all are doing okay out there 💕 We have been thinking about you lately and wanted to check in and let you know, though we're having our own share of tests and trials, we pray for you and sincerely hope you're finding a way to keep your spirits up!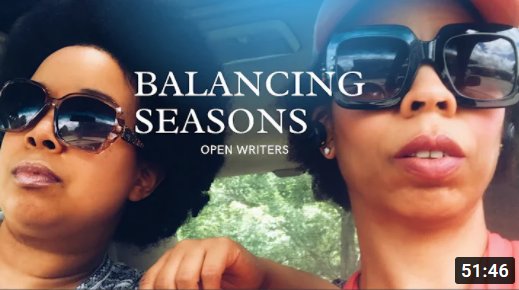 Balancing Seasons is a recent live video we did that can encourage you in the faith. It's easy to praise Yah when times are good, but the true test is how we respond when things are bad and when times are hard.
His word will sustain you not only on your sick bed but in life period! We challenge you to receive the word and believe by faith that it's working on your behalf. It's also important to rid yourself of any unforgiveness and ask for your own forgiveness on a daily basis. Remember, you are not alone in this walk. There are brothers and sisters who are also striving toward righteousness and walking in love. Continue to seek YAH for guidance and direction as He loves and cares for you more than you'll ever know.
Balancing Different Seasons Click here to watch OWs latest live on YouTube.
What's new with Queen?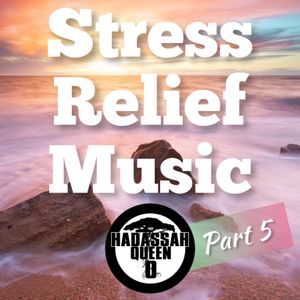 Thanking everyone who continues to be right there in prayer and support for the healing of Queen's knee! There's still quite a journey ahead but it felt good for her to be out an about among the sunshine. Watch the video

Challenges you face can guide you closer to relying on YAH in new ways. OW had 2 gas leaks and the AC went out all in 1 week! Here's a live video of Queen from the hotel room.. Choosing To Look At The BRIGHT SIDE

Stress Relief Music is a series Queen put together to help people relax during stressful and difficult times.
Music therapy is healing and can be used to uplift and brighten moods.
Music heads have asked her to take the instrumentals from some of her popular songs like "Praise Don't Stop", "Bright Side", "Rebuild" etc.. and add them on the next Stress Relief Music. Happy to announce, Part 5 is on the way to iTunes, Spotify and will also be on YouTube any day! Here's the current playlist
What's new with Cameron Joy?
She just leaked a new song called "LIVE" to the OW YouTube members and Ko-fi partners. Have you heard it yet? You can download it free when you join our members. The feedback has been awesome on the song. Looking forward to sharing it with our OW community soon!
Speaking of LIFE, Cameron's been focusing on health being more of a priority. In fact, liquid multi-vitamins, probiotics, and some of that fresh lemon-lime-ginger tea have become a lifestyle. While serving is a deep passion, it's also just as important to take care of YOU, which can be easy to overlook. I encourage everyone to make time for YOU.
Announcing July's "Extraordinary" ♬ Give-A-Way Winner 🏆 
For those who just came into contact with us, we have exciting giveaways for our newsletter subscribers every month. 
July's 2021 winner is ( 🥁…….) 
Magaly Menard 👏🏽📣 
🥳Congratulations! You'll receive a free download copy of  "Extraordinary" 🎧 
Be looking out for an e-mail (check bulk/spam).
 


💞Thank you all for your continued support! 
Here's a few commonly asked for resources and links:
We love you all!
Have an amazing day in YAH! 
😊😁
Queen & Cameron Joy
(Open Writers) 
P.S. Let us know if you have any questions, feedback, or comments. You can leave them in the section below 😊